Death of a Messenger
A Koa Kāne Hawaiian Mystery
Published by Oceanview Publishing
"A tautly paced, impressively accomplished police procedural marking the beginning of a promising mystery series."—Kirkus Reviews

On Hawai'i Island, an anonymous 911 caller reports a body at Pohakuloa, the Army's live-fire training area. Hilo Chief Detective Koa Kāne, a cop with his own secret criminal past, finds a mutilated corpse—bearing all the hallmarks of ancient ritual sacrifice. Koa encounters a host of obstacles as he pursues the murderer—an incompetent local medical examiner, hostility from both haoles (Westerners) and sovereignty advocates, and a myriad of lies. Koa races to discover whether the victim stumbled upon a gang of high-tech archaeological thieves, or learned a secret so shocking it cost him his life and put others in mortal danger. Will Hilo's most respected detective stop this sadistic fiend—or will the Pohakuloa killer strike again, with even deadlier consequences?
Hardcover | 352 pages | $26.95 USD | 6.2 x 9.2 inches | 9781608094035 | January 5, 2021
Now Available!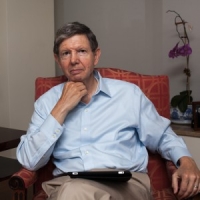 Recent Posts
Blog Categories