Review of Duplicity by Shawn Wilson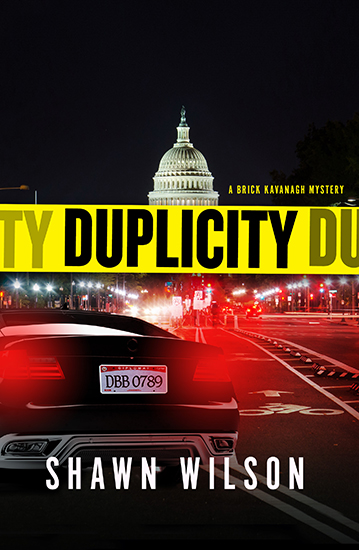 Review of
Duplicity
by Shawn Wilson (Oceanview Publishing 2022)
Raymond Chandler said, "The character that lasts is an ordinary guy with some extraordinary qualities." By that standard, Shawn Wilson's protagonist, Brick Kavanagh, a sometimes-retired Washington, DC homicide detective, is an enduring character.
What are Brick's extraordinary qualities? First, Brick is a genuine cop. As I read
Duplicity
, I guessed correctly that Shawn Wilson had a career in law enforcement. That fact was evident from Brick's sophisticated understanding of cops and prosecutors. Second, Brick is self-aware. He's been around the block often enough to recognize what he doesn't know and is cautious in assessing the implications of what he does know. Brick is also a man of action, but not recklessly so. Instead, he judges his chances and chooses the least risky moment to act. And Shawn Wilson is a master at revealing the psychology of his protagonist as naturally as if the reader were inside Brick's head.
Intriguingly, Brick's most extraordinary trait is loyalty. When Ron, his friend and former partner in the police force, faces a catastrophe in which Ron may well be implicated, Brick moves heaven and earth to stand up for his friend. He does so, not once or twice, but at every turn of the story. Still, the reader is left guessing whether Brick's efforts will be enough.
This amalgam of extraordinary traits revealed through Shawn Wilson's skillful pen paints Brick Kavanagh as a "lasting" character, leaving the reader eager for Brick's next adventure.