Review of The Body Falls by Andrea Carter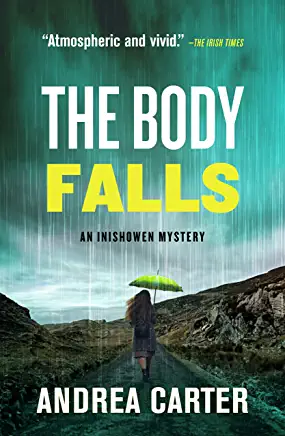 Review of
The Body Falls
, by Andrea Carter (Oceanview Publishing 2022)
When Viola said, "I am not what I am," in Shakespeare's
Twelfth Night
, she might have described Andrea Carter's latest book,
The Body Falls
. Andrea has created a wonderfully diverse cast of dishonest and deceitful characters. Misdirection abounds, and few readers will fail to be surprised by the ending.
After a six-month visit to the US, Benedicta (Ben) O'Keeffe returns to her beloved Inishowen on the northern tip of Ireland to find her town inundated by floodwaters and a troop of cyclists raising money for an Alzheimer's charity. Marina, the lawyer who tended to Ben's clients in her absence, has left things in a bit of a mess.
Floodwaters have cut the town off from the rest of Ireland, leaving the local police guard to investigate a bizarre murder without outside forensic assistance. With the guard overwhelmed rescuing folks from the flood, Ben puts her considerable investigative talents to work to solve the crime. Ben turns to her friends. Mary McCauley, the innkeeper, Phyllis Kettle, the proprietor of the local bookstore, Dr. Harry, the town's vet, and Ben's buddy Maeve offer tidbits of information about the charity cyclists who knew the victim.
Piece by piece, Ben pierces the lies and misdirection from the cyclist crowd to learn that Bob Jameson, the master of the charity and the murder victim, his wife Amanda, his brother Derek, Marina, charity paramedic Jude Burns, and his daughters Sue and Lissa have more interconnections than a busy airline hub.
But who killed Bob Jameson—and why—remained concealed until the very end of this well-paced who-done-it. Andrea has created an intricate mystery set in a flavorful local setting undergoing a severe crisis inspired by the actual flooding that occurred in Inishowen in August 2017. Enjoy.