An Author and COVID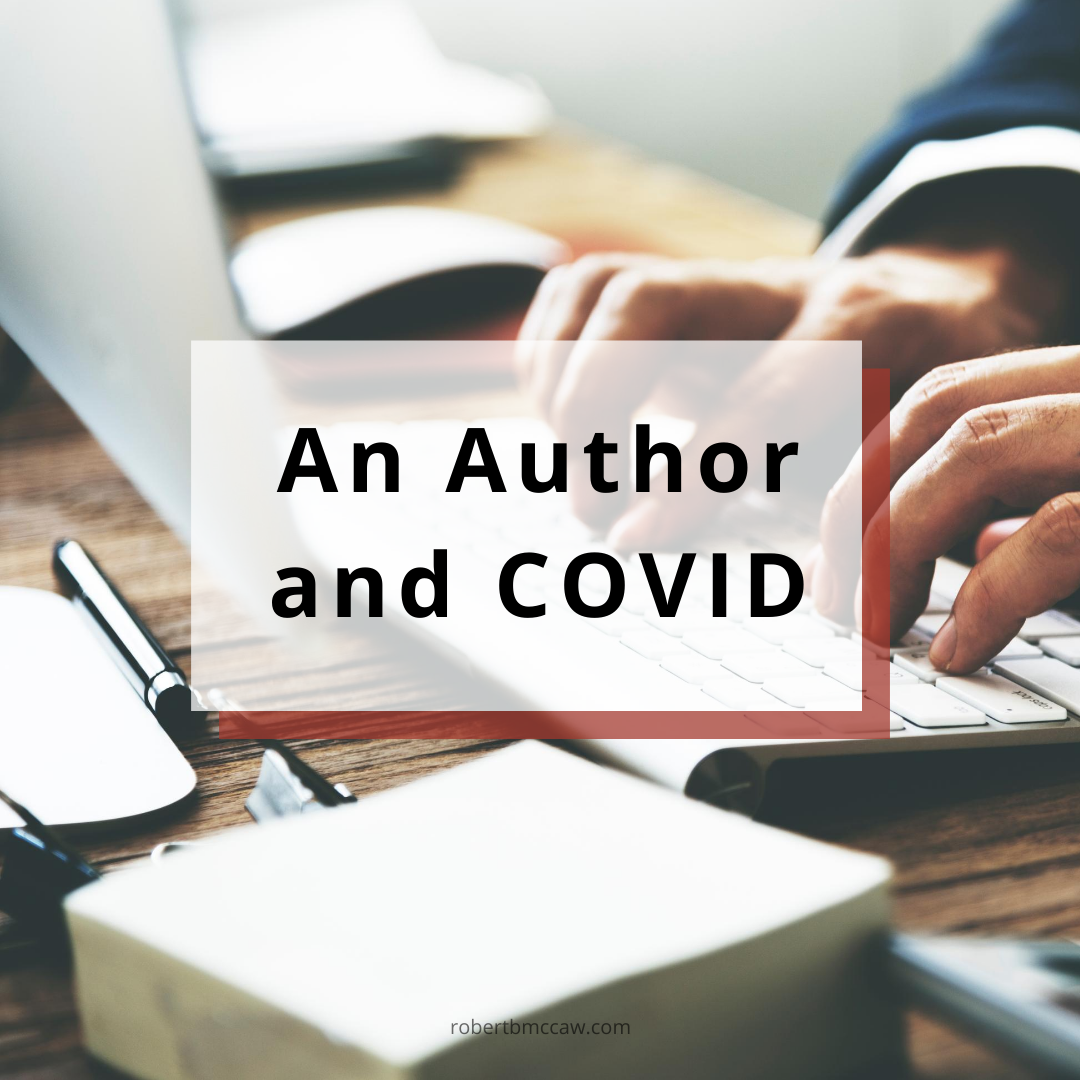 The coronavirus has changed the world for nearly everyone as we try to control our fears, avoiding large indoor gatherings, work from home, and endure the whiplash of periodic lockdowns. As the author of three Hawaiian mystery stories—Death of a Messenger, Off the Grid, and Fire and Vengeance—I am fortunate to be able to continue working from home much as I have in the past.

That doesn't mean that my writer's life has been unaffected by the pandemic. On the "good" side, with limited options for diversion, I have even more time to write. The ability to leave the unpleasant reality of COVID for the fictional world my characters inhabit is a marvelous escape—one that (along with my wonderful wife) has kept me sane. Okay, mostly sane!

Along with more time to write, the pandemic has also given me more time to read other authors. Watchers by Dean Koontz is a great read, featuring Einstein, my favorite canine character in all of literature. Einstein puts my childhood favorite Lassie to shame. And what a tour de force in creativity. Kudos for Dean Koontz. I've finished all the John Rain books by Barry Eisler, several J. R. Ellis novels, and Robert Dugoni's The Eighth Sister. My current read is Michael Connelly's Fair Warning, in which he introduces a great new character and makes me tremble at the thought of submitting my DNA for genetic testing.

In many ways, the Internet has eased the way for writing in this COVID cellblock. The ability to perform instant research, view maps, and find new ideas has been a godsend. This vast virtual repository enables my research on guns, bombs, terrorists, and unusual ways to kill people! What does that say about our society? It also allows instantaneous communication with my agent, publicist, and publisher. It's hard for me to imagine what writing in lockdown would be like if it weren't for the Internet.

Still, there are serious downsides to this cloistered world in which we find ourselves. In writing this Hawaii series, I have typically visited the site of each scene I've conjured. I observed and often photographed places that I wanted to describe and hoped my readers would want to visit those places, too. For the foreseeable future, that is not possible. Thus, I miss the ability to wander around Hilo, Hawi, or Hawaii Volcanoes National Park, searching for settings and observing the colors, the oddities, and the details that I hope bring my words to life.

Internet travel sites, Wikipedia pages, Google maps and street view, advertisements, and other online sources help compensate for the loss of direct observation. Travel guides and tourist pamphlets are sometimes useful. YouTube and other videos frequently can also provide details as does my reservoir of photographs from years past. You never know when a trip down memory lane will give birth to a new perspective.

COVID has also made personal interaction more complicated, and in some instances, impossible. I've lost the freedom to drop into a store, restaurant, library, or museum searching for a stimulating conversation. Opportunities for interviews with police officers, public officials, park rangers, and geologists are more constrained. I mourn not only the loss of information but also the opportunity to observe and interact with strange or unusual people who may become models for characters.

COVID has also turned thriller and mystery conventions into virtual events, diminishing personal interactions with fellow writers. Artists feed off one another's ideas and mutual support. Thus, it's hard to compensate for the inability to attend ThrillerFest or spend three days with law enforcement professionals at the Writer's Police Academy.

All of these limitations put a premium on an author's imagination and creativity. When unable to observe directly, we must see with our mind's eye. Doing so requires one to stretch the capacity to imagine what might be. I can only hope to keep my brain whirring so that someday I might achieve a creative sensation like Dean Koontz's Watchers.